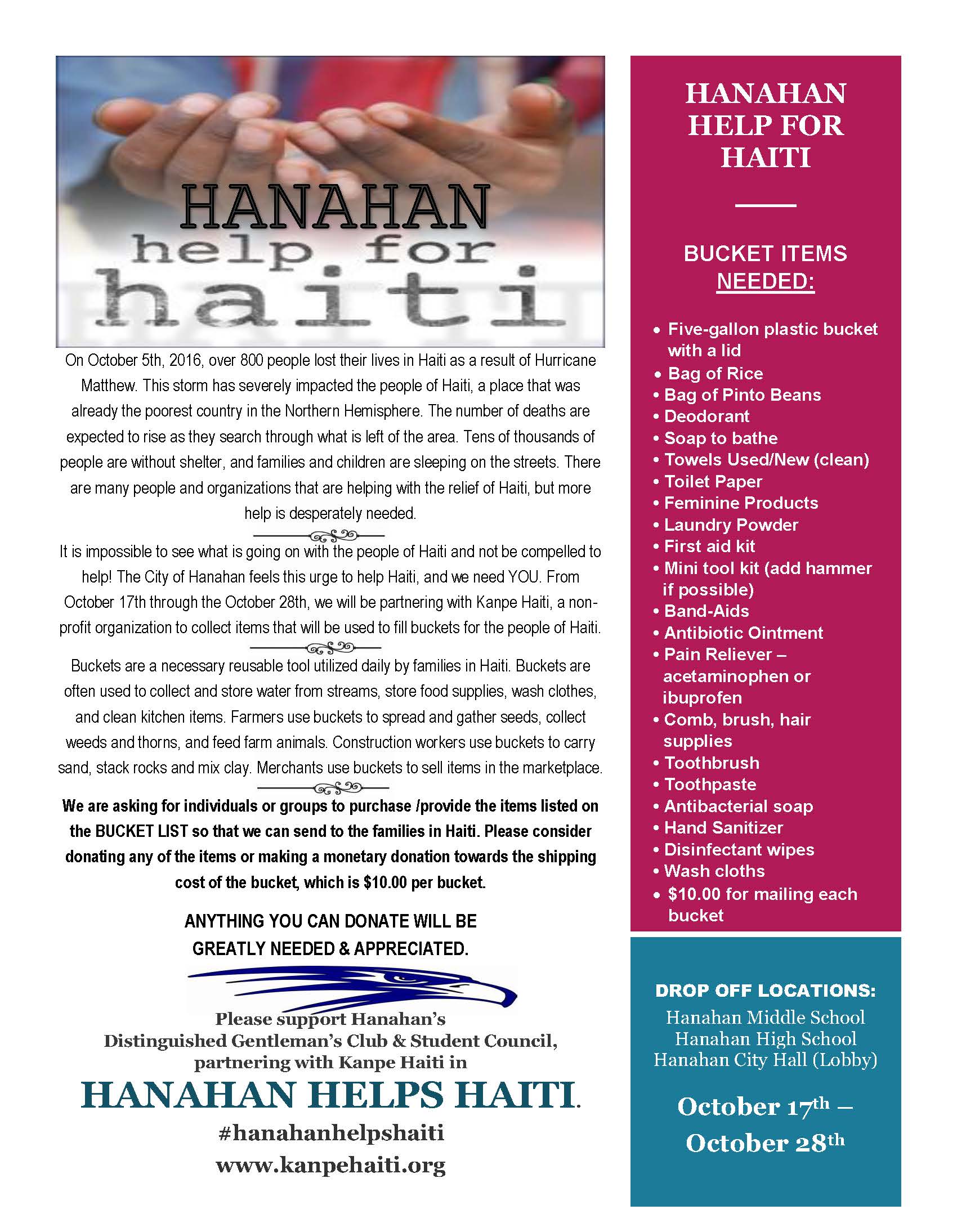 The effect Hurricane Matthew has been extremely devastating to the people of Haiti. If you know anything about Haiti, it is a country that suffers severely with poverty among other things. The city is doing a Fill A Bucket campaign to help provide some relief to the people in Haiti (the flyer is attached). We are working along with Kanpe Haiti, an organization that provides relief throughout the year to communities in Haiti. They will deliver the filled buckets to Haiti, once we are done collecting items.
Hanahan High, Middle, Divine Redeemer, Distinguished Gentlemen's Club-Hanahan, HMS Student Council, and HHS National Honor Society, are all actively involved in gathering the items needed for the bucket. It's hard to look at what's going on with the people of Haiti and not feel compel to help. This project is not just for the students, but for every citizen, employee, volunteer, and even visitor of the City of Hanahan. We are asking you to look at the list and bring in one or more items and place it in the orange box outside of dispatch in the main lobby of city hall.
The buckets will be filled on Saturday the 29th and shipped for delivery on the 30th. Spread the word, lets fill buckets for Haiti.