Public Works Collection Update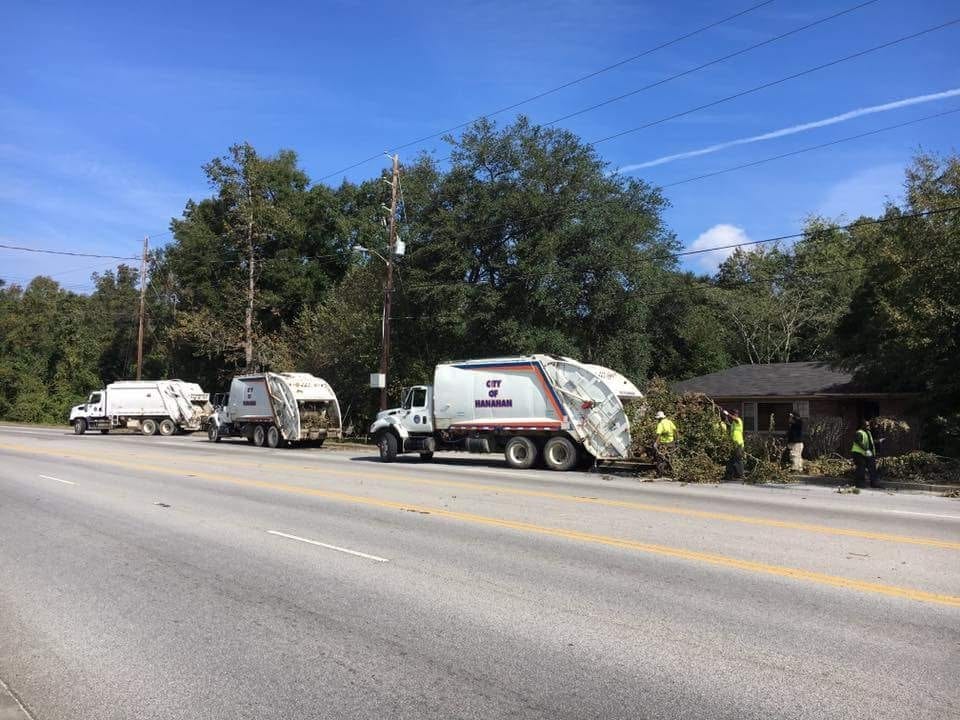 The City of Hanahan Public Works Division continues to service all areas of Hanahan with the removal of storm debris.  Crews will continue to work extended days and hours in an effort to clean our city.  Presently the crews are working 10 hour days Monday through Friday and 6 hours on Saturday.  The collection schedule is cut-off each day to coincide with the closing of the landfill.
The week of October 10th alone produced 212 tons (normal week 118 tons) of residential household waste, 151 tons (normal week 42 tons) of yard debris and 15 tons (normal week 5 tons) of brown goods and all collected by Hanahan Public Works staff.
We intend to continue running extended yard debris hours in addition to our normal operating schedule until all storm debris has been removed.
If you have large piles and wood larger than 4" in diameter, those piles will be picked up exclusively by the County (if you live on a county road) or SCDOT (if you live on a state road) with specialized equipment.  The county started collections in the city this week and the state has communicated a start date of 10/26-10/28.  The county and state contractors will only make one pass for large piles and wood so please be sure to have your debris by the road.
We would like to thank all citizens for their patience and continued efforts to work with us as we work to recover from the aftermath of Hurricane Matthew.